I have been meaning to write a post about artist Mae Chevrette for a long time now. I discovered her work a few months ago, completely by accident. The way all of the best discoveries are made. So who is she?
On her website she describes herself as "a mixed media artist, painter, photographer, writer, traveller and all around lover of adventures and the unknown." She likes to keep busy. Ever heard of the term 'jack of all trades, master of none'? Yeah, that doesn't apply to her. Seriously. The reason I have been wanting to write about her is because her work is absolutely stunning.
She creates wonderful pieces that are a delicate combination of collage, paint, photography and typography. The words in her paintings are often famous quotes, or unknown quotes from famous people. Another reason I like her is because a favourite topic throughout a lot of her work is the sea, a subject that is very close to my heart (and my home).
I was going to post a photograph of one of her paintings in my 'Words to live by' series, but I just couldn't decide which one to pick! So I have decided to post several...
(CLICK IMAGES TO ENLARGE)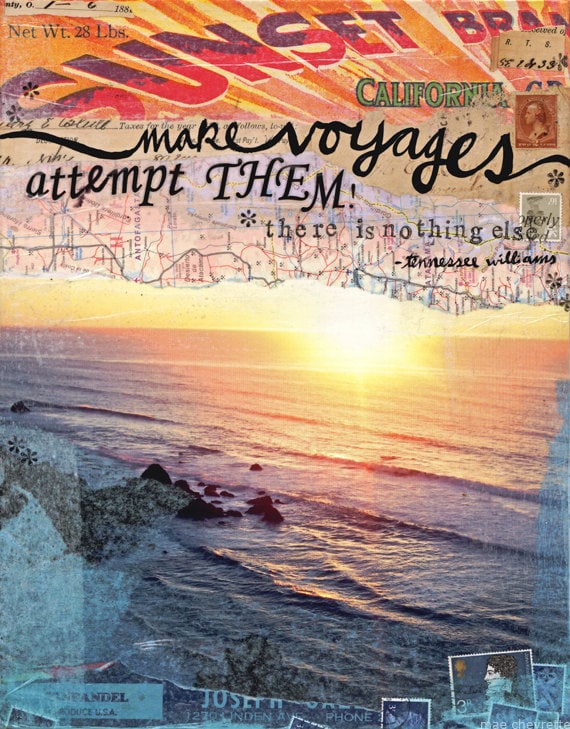 I hope these works of art brighten your day as they did mine when I first saw them. When I finally get a job and have some of that 'disposable income' available, I plan to fill my home with Mae's work. If you would like to purchase some for yourself, visit her online shop here.